The Canyon Esports team are happy to close off the winter racing Season 1 on a high. The men's team succesfully held off the compeition to win the inuagural Zwift Premier League and maintain their spot as the No. 1 team in the world.
Over 8 weeks of racing, the team were always in the lead but knew they would have to step up every Monday with a plan to win. Whilst not taking the top-step in every race - consistency was always going to be key and the men didn't finish outside the top three once in the two months of racing. In the end, they finished with 4 x 1st place, 3 x 2nd place and 1 x 3rd place.
Three of those wins were team time trials. The team had preciously demonstrated their raw power in TTTs but coming into this competition it certainly wasn't their forte, and in some early rounds it showed. But once the team got their efforts dialled, the group dominated as the fastest TTT unit in the world.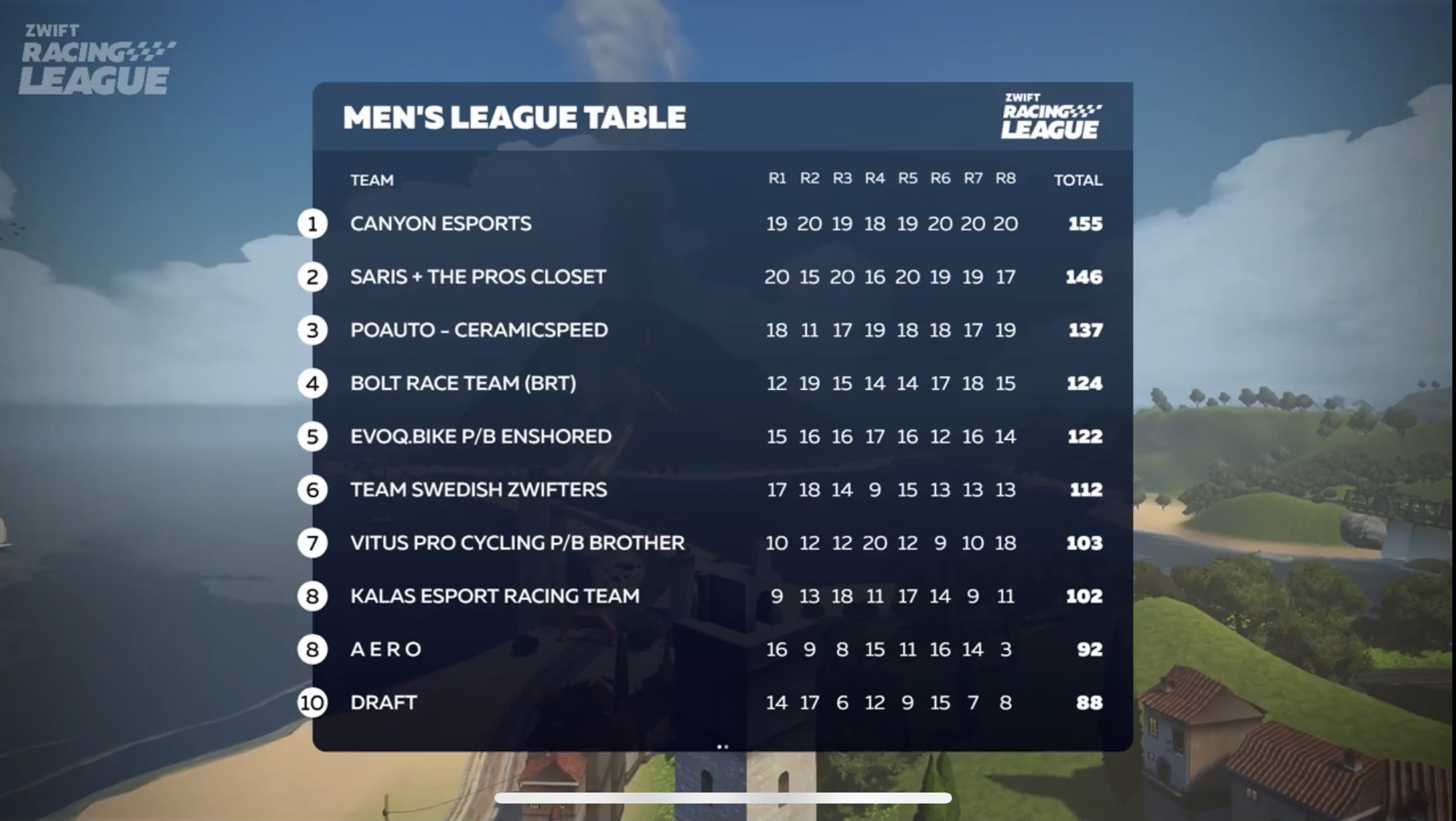 Unlike the outdoors variant, there is no podium celebration and no fanfare on Zwift which can be a bit of an anti-climax. But rather than go quietly into the night, the boys went out with a bang - popping the pre-chilled champagne (and lesser known variants) from their garage doors and balconies. Even though the senior squad is spread out across Belgium, Germany, New Zealand, South Africa and the UK - we still understand the value of celebrating together. Team spirit remains high as we head towards a well earned rest and assess the areas in which we can improve upon.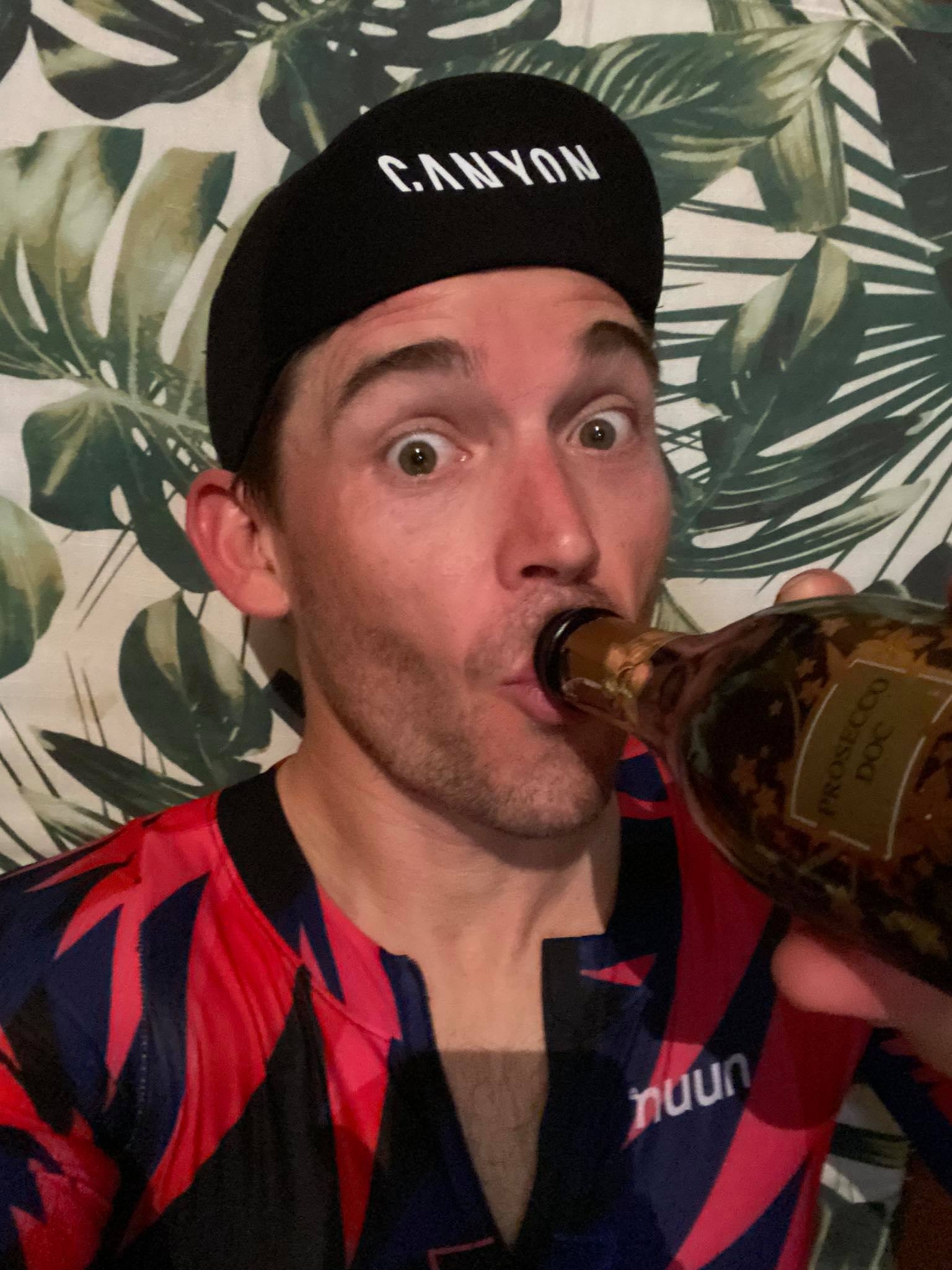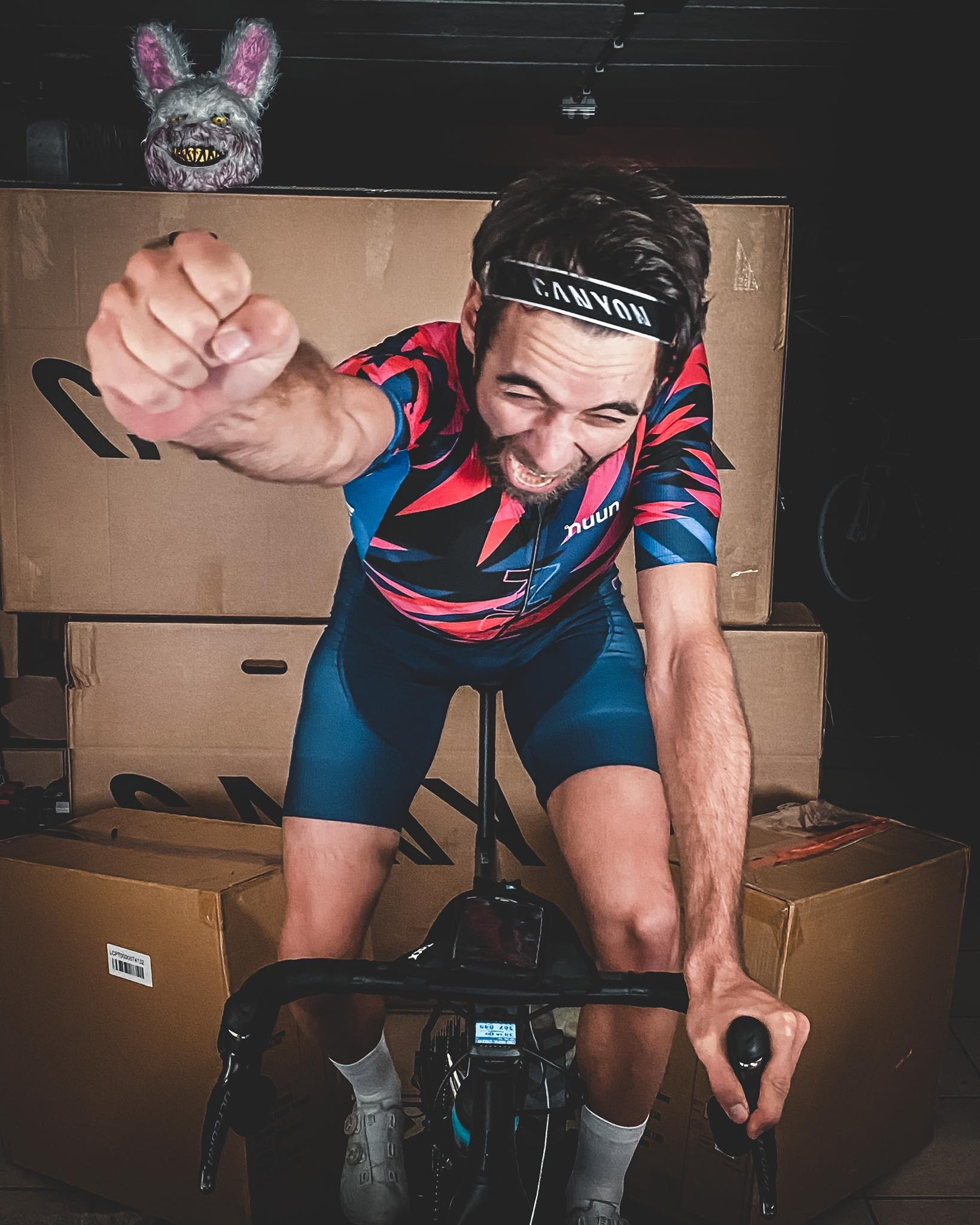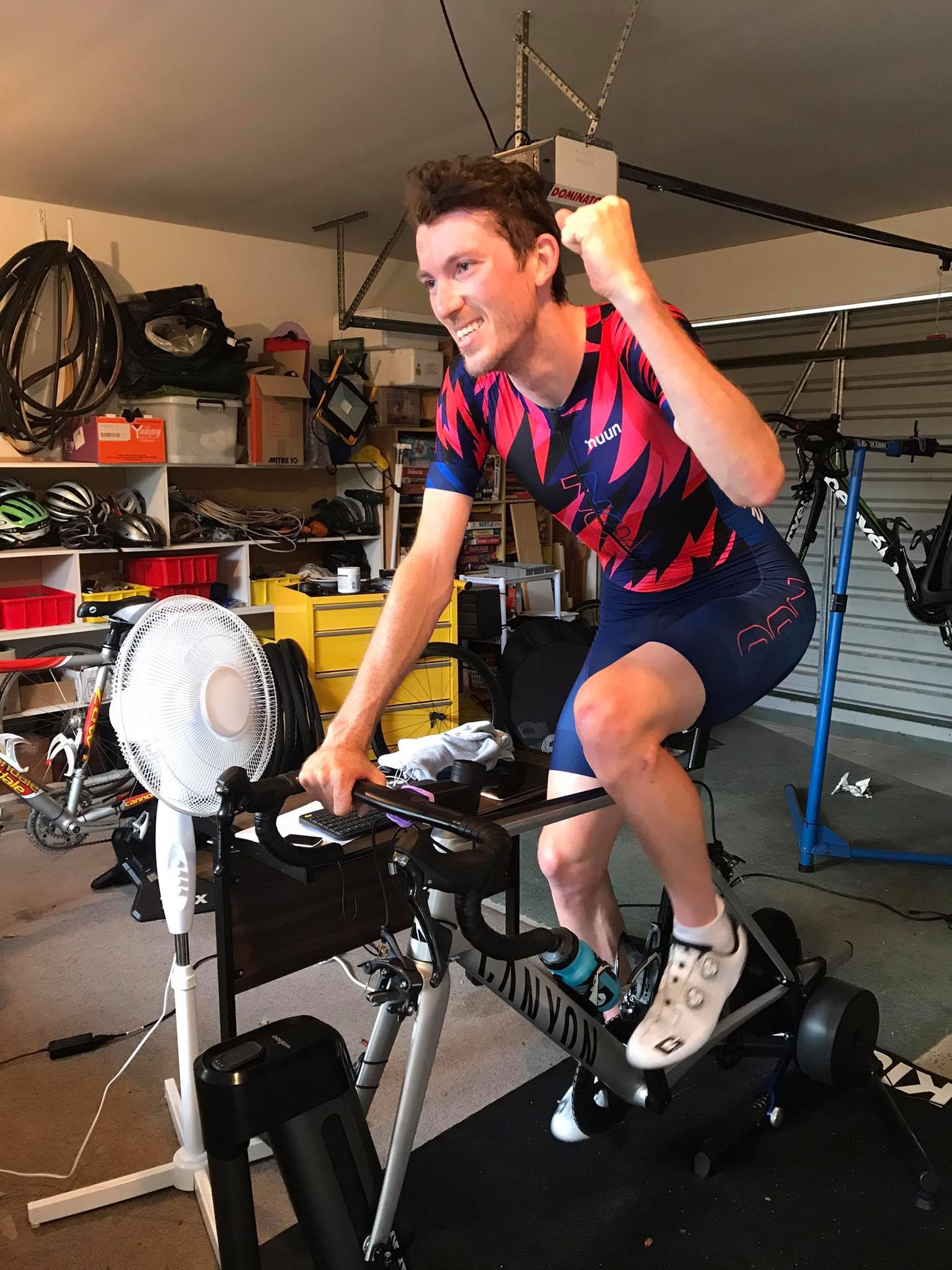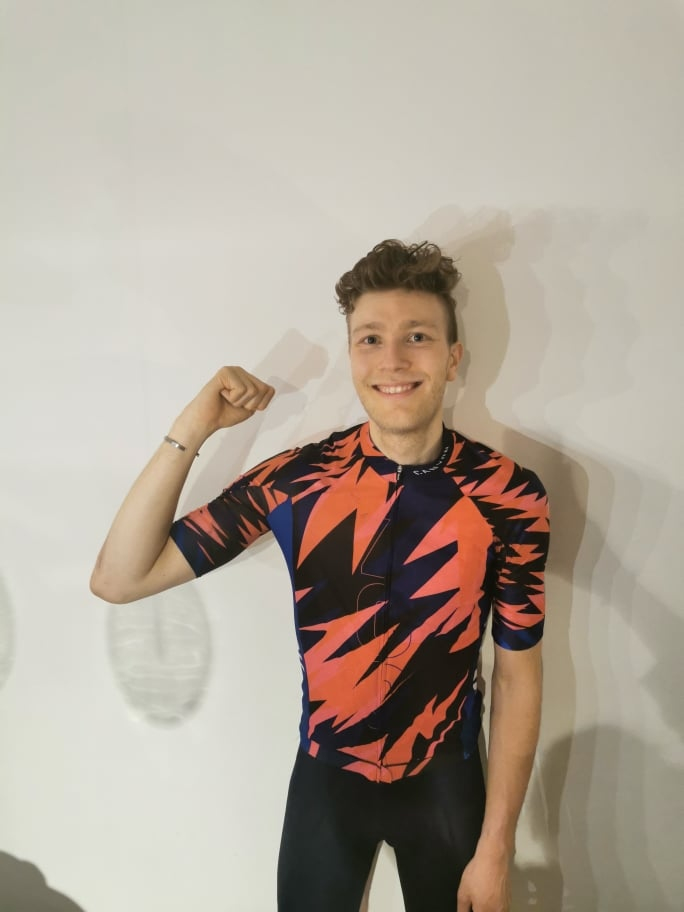 It won't be long until we're back defending our title in Season 2 which starts on January 11th 2021 and runs for another 8 weeks. We hope to see things spiced up a bit with an ITT and some sprinter stages. Either way, we definitely expect the event organisers to shake things up in order to try to make things more unpredictable, but we love a good challenge!
We hope that everyone has a good festive period and gets some well earned rest. Be sure to look out for our riders in the UCI World Championships on 9th December and Lionel Vujasin in the upcoming Zwift Academy final.
You can also catch the final highlights here.