"I just ride – I enjoy every minute, and try to suffer as much as possible." Lionel Vujasin, Belgium's new Zwift National Champion, is pushing big watts in the virtual world of Watopia. Recently, we caught up with him at the Café at Canyon.Home to learn more about his recent racing successes, and his thoughts on a range of e-racing topics.
How does it feel to be Zwift National Champion?
"It's a pretty strange feeling, to be honest! I ride plenty races, and they all feel pretty similar. I've dreamed about being National Champion for a long time, so it's huge – but next time round, I hope that something's done to make it feel more 'real'. Maybe next year we can have a real podium and a winner's jersey, to create a proper racing atmosphere. But of course I'm still absolutely stoked that my Zwift avatar is going to get the National Champion jersey soon."
How do you think people see you?
"I think I'm seen as an easy-going and genuine guy… Well, I hope so at least!"
How genuine is eRacing?
"The riders in the KISS League are all subject to strict controls. For example, I actually sent them some numbers taken from my outdoor rides to prove that my indoor data was real. Moving on, Zwift are definitely going to work hard to find a system that prevents people fiddling their numbers. 2020 is going to be a huge year for eRacing. I can't wait."
What's the best thing about eRacing?
"That's an easy one: the community. Everyone's friends with one another right from the start. I've gotten to know so many people through Zwift, a lot of great people. And of course, another big advantage is the convenience and flexibility of this kind of racing, and how it lets you manage your time better – I've got a lot more time for my family and friends now. It's so easy to take part in races, because there are so many time slots, so you can race whenever you want."
What's the future of eRacing?
"I really hope that there's going to be more live events in the future. They are so fun, and it's always great to finally meet the real-life characters behind the in-game avatars – and hopefully have a couple beers together after the race!"
What are the tactical differences between indoor and outdoor racing?
"They are completely different. In Zwift, the physics are just not the same as in the real world. It's just like how a pro road cyclist would never be as good at cyclocross as Mathieu van der Poel – they are simply different disciplines. You have to understand how your avatar and your trainer respond to what you do. Cornering is a bit easier in Zwift!"
How did you get so successful on Zwift?
"I don't know. I just ride – I enjoy every minute, and try to suffer as much as possible."
What do you say to those people who say online racing isn't real racing?
"Ride with us and try to keep up!"
What's one of your favourite places on Earth?
"The Rapha Café in Spitalfields, London."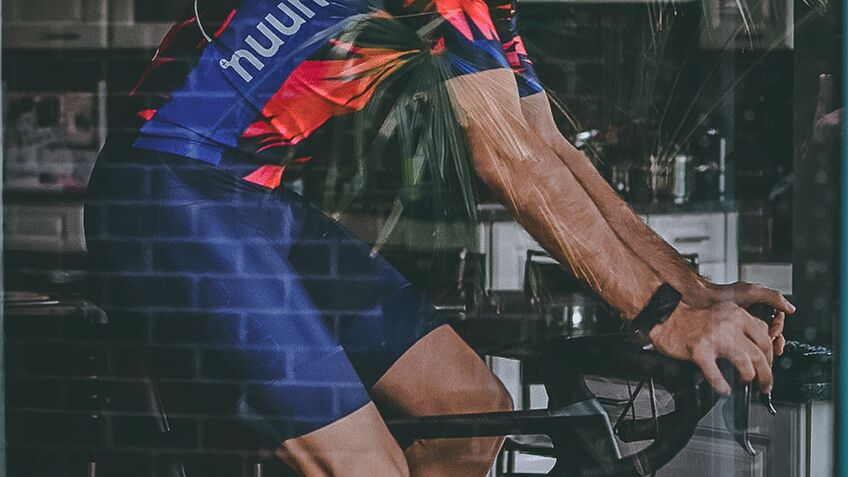 This interview originally appeared on canyon.com.