The dust has finally settled on what was an often peculiar and chaotic Season 2 of the Zwift Racing League - Premier Division. In the end, Canyon Esports was able to come out the other end as the most successful team in the division with the men taking 1st Place and the women in 2nd. That makes it two from two for the men, in a successsful defense of the title.
WOMEN'S DIVISION
Season 1 had been admittedly very disappointing with the squad finishing in 11th place, and the general mood in camp was low. So in December it was decided to go back to the drawing board and start afresh with many new faces added to the roster. Never in the history of the team had we made such a big shift and it felt like a bit of a risk at the time. However, once everyone had been onboarded it become abundently apparent that this was in fact the best decision we could have made; almost overnight, the mood, ambition and organisation was transformed. As where the previous season had unfortunately been more about survival, now it was about competing for a place on the podium! Luckily we had a few weeks before the start of the season to get to know each other and get some races and TTTs in as a group. This went extremely well and the women were even able to get a win in the WTRL TTT Platinum League. Week after week, confidence continued to grow and with a new DS joining for the latter half of the season, we felt a lot more in control.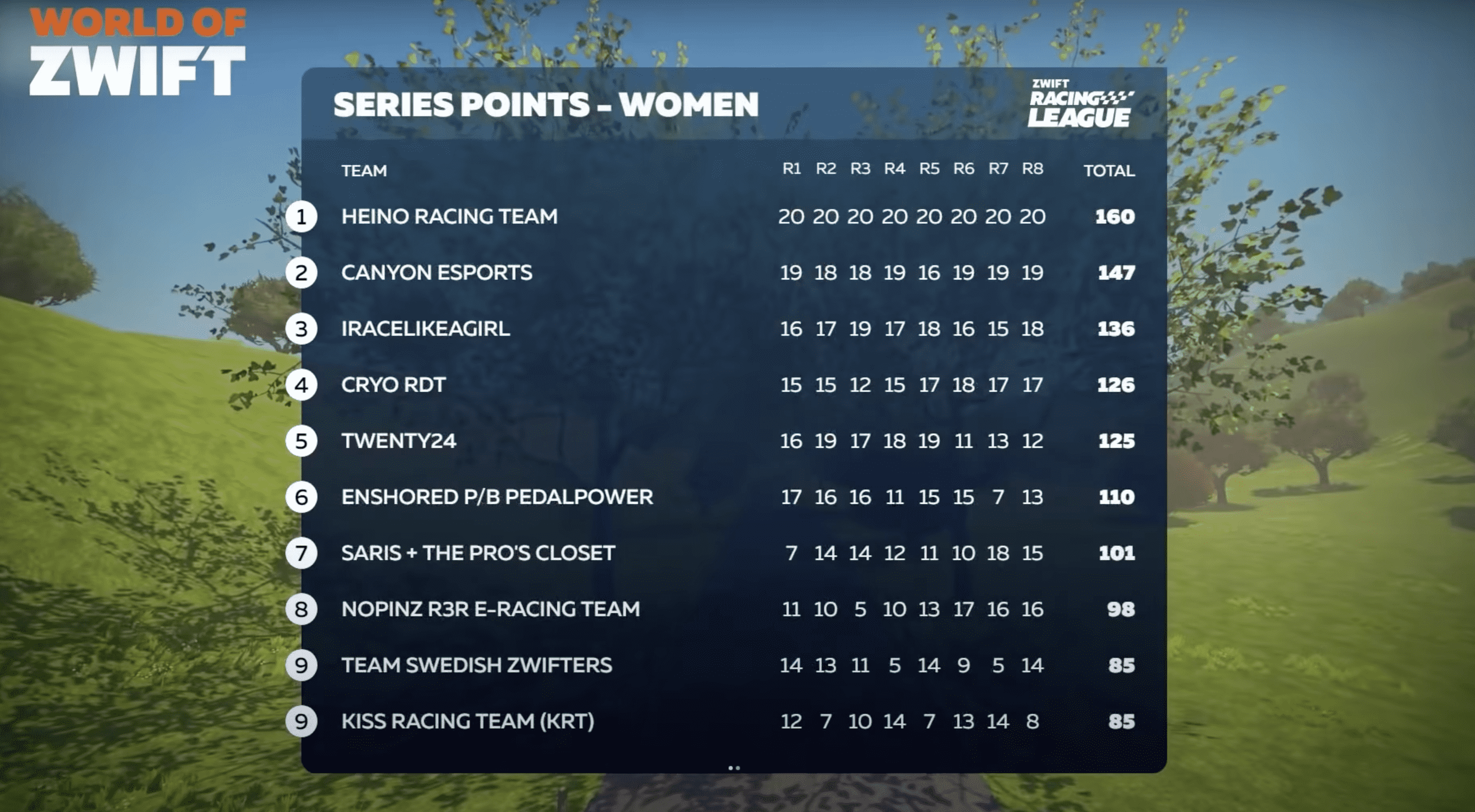 To finish in second place, as a new squad is really the dream start. We're looking forward to Season 3 to see if we can challenge the unbeaten Heino squad.
MEN'S DIVISION
The men's squad was able to successfully do the double and defend their title for another season. However, the guys did not have it their own way despite winning half of all the races and had started the season feeling slightly frustated and underprepared as a group. Still, with grit and perserverence they came together to overcome every obstacle that was thrown at them. There were definitely some lessons learnt for both ourselves as a team, and hopefully for Zwift also.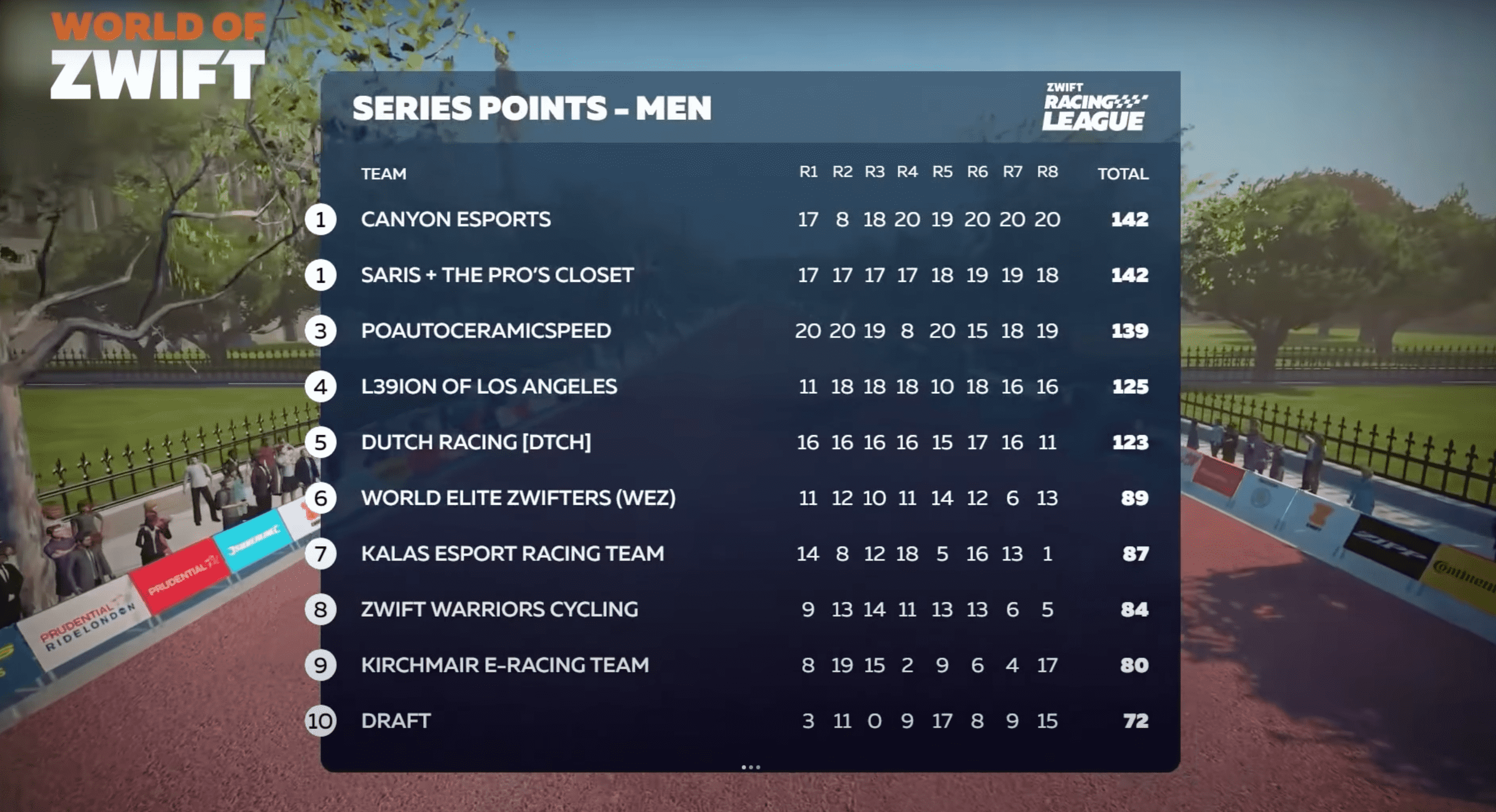 Can the guys make it three from three? Season 3 starts on April 6th and will last for 6 weeks 8 weeks.
U23 DEVELOPMENT SQUAD & COALITION TEAMS
Lastly, we would like to extend a congratulations to all the riders in our Development squads and also the 6 Coalition community teams that raced in the WTRL Leagues. There were some extremely impressive performances and our even EMEA B Team were able to get promoted in their first season together. It was really amazing to see this community of racers blossum in such a short space of time! Thank you to everyone who has supported us to help make it what it is!
Melissa Wong, captain of the Women's Development team had this to add:
"Season 2 brought the Dev WMN squad closer together both through racing and outside of it. Every race was a great learning experience; in particular, we have really improved our communication and teamwork in the team time trials. Seeing the success of the elite women in their season was also very inspiring and we learned a lot from them!"
Be sure to look out for them in Season 3. If you would like to get involved then you can join us on Discord.